On October 3, 2014 the Burlington Yaroslavl Sister Cities Program, in cooperation with the Russian American Association held it's fourth annual video conference on the topics of "Modern tendencies of regional development in the USA and in Russia."  The video forum consisted of experts in a variety of fields giving explain what they do, followed by a question and answer period.  The event was broadcast using Burlington's Public Access Television studio.  Attendance and participation was the largest it's been on both ends, in Burlington and Yaroslavl.
The forum was part of the Days of American Culture held annually in Yaroslavl.
Watch the video conference here!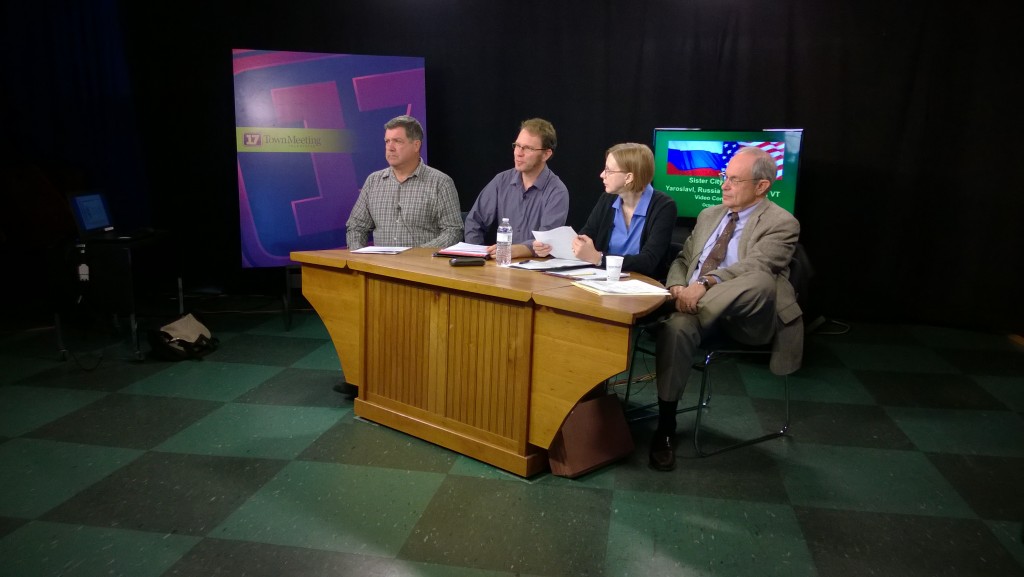 Panelists discuss topics of Urban management: city hall and city council, assignment of duties and Experience of civic problems solution: maintenance and reconditioning of roads, waste utilization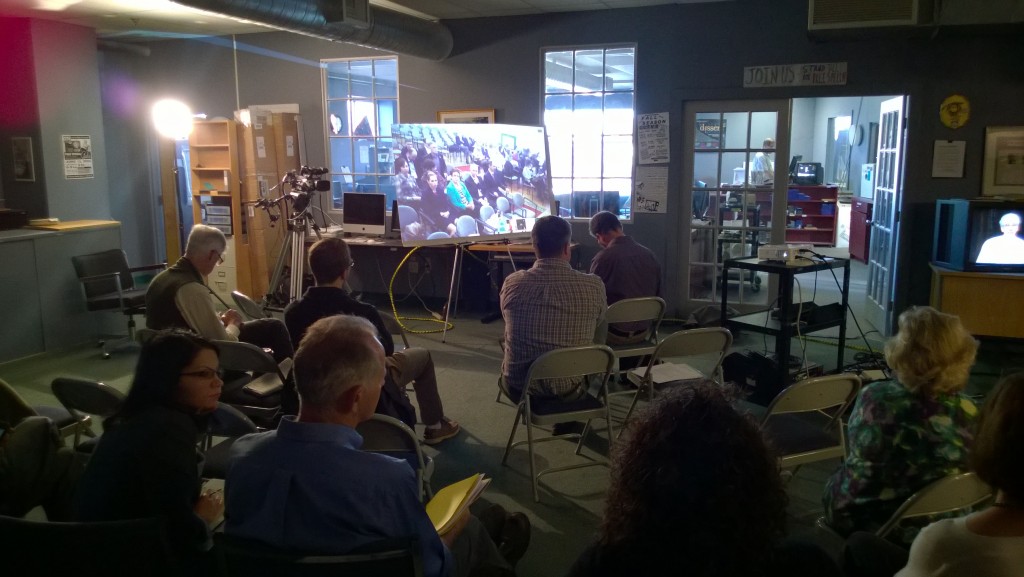 The audience in Burlington watches the scene in Yaroslavl during the video conference.